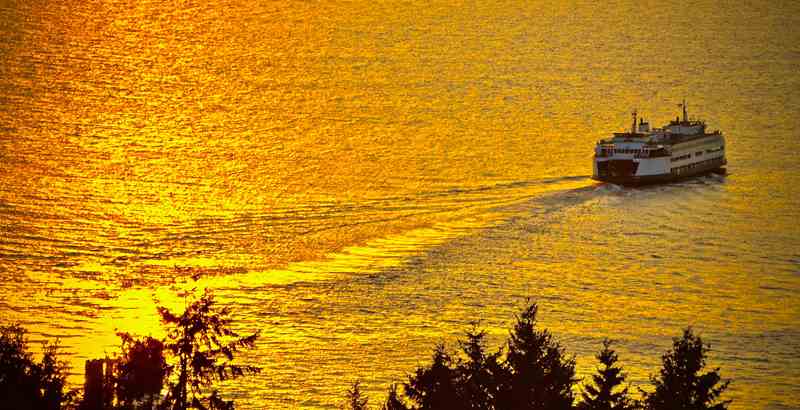 Ferries to and from Samos
Travelling around the Greek islands from Samos Airport is impractical, there are plenty of ferry services available from multiple ports. Ferries are a natural way of travelling when you are on a Greek island and you want to go to a different island, the mainland, or just spend some time on the water.
Samos is located in the northern part of the Eastern Aegean Sea just off the Turkish west coast, and it is said to be the sunniest place in Europe.
Samos has 3 ports located in Samos town (Vathy port), Karlovasi and Pythagorio with ferry routes going from and to all of them from different locations in the surrounding areas. 
While most of the ferry routes are to the surrounding islands there are also routes to Kusadasi on the Turkish mainland and also to Piraeus in Athens as well as the port of Kavala in northern Greece. 
The journey to Kusadasi takes around 1.5 hours, the journey to Piraeus takes around 9-10 hours while the journey to Kavala has an estimated duration of around 14-17 hours on average.
The time varies due to the number of stops made on the journey and also which port on Samos you are travelling to or from.
Samos is a popular place to begin ferry hopping as it has direct ferry connections with 64 ports. 
Some of the ports that are directly connected with Samos island are:
Agathonisi
Arkioi
Chios
Farmakonisi
Fournoi
Ikaria
Kalymnos
Kos
Kusadasi
Leipsoi
Lemnos
Leros
Lesbos
Mykonos
Oinousses
Patmos
Rhodes
Symi
Syros
Tinos
UNBEATABLE VALUE CAR RENTAL

FREE
Amendments,
FREE
Cancellations,
NO
card fees!
airport_shuttle Need Airport Transfers?
Useful Information about Samos Airport