Bus Transfers To and From Samos Airport



Buses from Samos Airport with Bus Routes and Times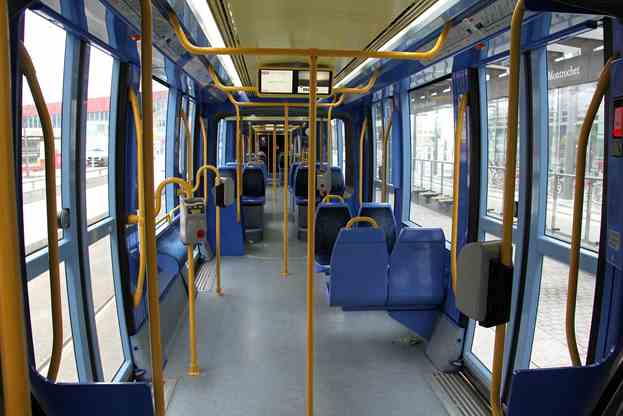 When you arrive at Samos International Airport please remember to collect your entire luggage from the baggage claim area before exiting the arrivals hall of the airport. There are a few options for transfer from and to Samos airport and one of them is the transit bus between the airport and Samos city bus station. 
However, the buses are not running on Sundays, and they only run 3 times on Saturdays and 8 times on weekdays, and not in the evenings. It is however the cheapest way to transfer from or to the airport.
The journey between Samos and the airport takes approximately 30 minutes, but can vary depending on traffic and number of stops, and the tickets are bought from the bus driver when you get on the bus. The fare for an adult single journey is 2€ and children under the age of 6 ride for free in the company of an adult. 
Buses stop in several places including Phytagorio and depending on which departure it is also in Mytilini, Ireon and a number of other smaller areas. 
The bus stop at the airport can be found right outside the arrivals exit. From the bus station in Samos travelers will have to either walk by foot or use a taxi to get to their specific accommodation.
Time table is as below, although, don't expect the buses to always depart at the precise departure time stated.
From Samos Airport to Samos Town
Monday – Friday
07.20
08.20
10.05
11.20
13.05
15.10
16.20
17.20
Saturday
From Samos Town to Samos Airport
Monday – Friday
06.15
08.00
09.45
11.00
12.45
14.10
16.00
17.00
Saturday
For more information please contact: +30 22730-27262 / 27270.